News, blog, articles,
beauty tips
Esthetic medicine, injections and fillers in Brussels and Brabant wallon
Russian Lips, lip plumping with Hyaluronic acid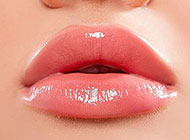 Surely you've heard of or come across an Instagram post or article that talked about the Russian Lips beauty trend? It's a technique that allows you to reshape your lips to obtain a heart-shaped mouth.

This new technique is gaining momentum and becoming more popular every day. But what is it really about?
---
Jawline Contouring: treatment to reshape the oval of the face and offer a beautiful jawline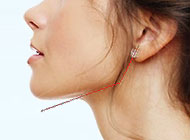 Juventas provides Jawline Contouring, a simple procedure that makes the jawline a little squarer and the facial oval more defined with injections of Hyaluronic acid or HArmonyCa™.

Jawline Contouring, still not widely known, is gaining interest among women and men for its immediate rejuvenating effect.
---
Esthetic treatments for men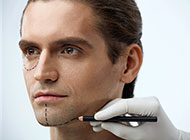 Erase wrinkles or treat a tired look...

Men are also turning to aesthetic techniques to feel better about themselves. Like women, they want to slow down and reduce the signs of aging: smoothing wrinkles on the upper face with an injection of botulinum toxin or filling in some wrinkles with Hyaluronic acid.
---
How to avoid scams in esthetic medicine?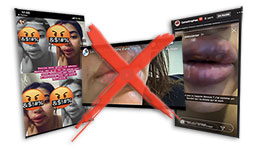 Discover our "Checklist to avoid scams in esthetic medicine"

Hyaluronic acids ordered on the internet, unusual payment and prices, disfigured patients, swollen mouths, necrotic noses and burned skin... Out-patient procedures in Esthetic medicine have become commonplace, but the excessive democratization of these procedures and their attractive prices have led to abuses...
---
Ponytail Lift, refresh the entire face without incisions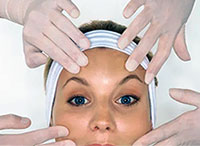 The new trendy technique of the stars to have a perfect face contour without incisions.

It is an esthetic medicine procedure that refines, tightens and lifts the face without incision and most often without hematoma. This "ponytail face-lift" is a slight lift that mimics the "taut" effect obtained when wearing a ponytail.
---
Restore the oval of the face, surgery without a scalpel

Before considering a facelift and the scalpel, Esthetic medicine offers soft solutions to visibly rejuvenate and restore volume: various resorbable anti-sagging solutions. Fillers as an alternative to surgical lifting: Hyaluronic acid. Lifting with tensor threads.
---
Which anti-aging injection to choose?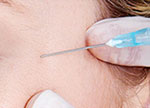 Esthetic medicine offers several types of injections depending on the desired anti-aging effect. Depending on whether you want to treat a loss of volume due to sagging cheekbones, sagging skin, weight loss or wrinkles fillers.

There are different injections depending on the area to be treated, the product used and the desired correction... To remedy sagging skin or erase wrinkles, anti-aging injections techniques exist such as botulinum toxin and Fillers products...